I cannot report any progress. I was going to buckle down last night and get back to work, but some wretched event gave me belly-ache quite literally. What it was, I do not know. It may have been the wine gums I'd never tried before, which also dislodged one of my fillings, and had me tearing off northwards to have the gaping hole refilled. Bless you, dentist mine, for taking me at such short notice during your lunch break! It may have been some combination of things. I don't know. I do know that for the past twenty-two hours I've been aching like a zombie deprived of his daily dose of brains. Sitting down is unpleasant, lying down about tolerable, sitting is a one-way ticket to Yowsers-ville!. The pain is diffuse, lest any of you suggest the trusty old appendix is betraying me. So instead I spent a bit of time fiddling with scenery.
All I
know
about GW's 40K expansion Planetstrike is that the Defender gets to put as much scenery down as he wants. Anyone want to correct that? I don't own the rules, so although I've heard of super-dooper bombardments and so on, that nugget is all I have. So I thought I'd set up a little defensive area and see if I had enough nasty stuff to fill up the rest of a six by four board. Barbed wire, trees, craters, tank traps, wire fences, walls and a few other bits and bobs all went into this. I expect the bombardments available in the aforementioned expansion would eliminate quite a lot of this stuff, but what these photos tell me is - drumrolls, please! - I need more barbed wire emplacements.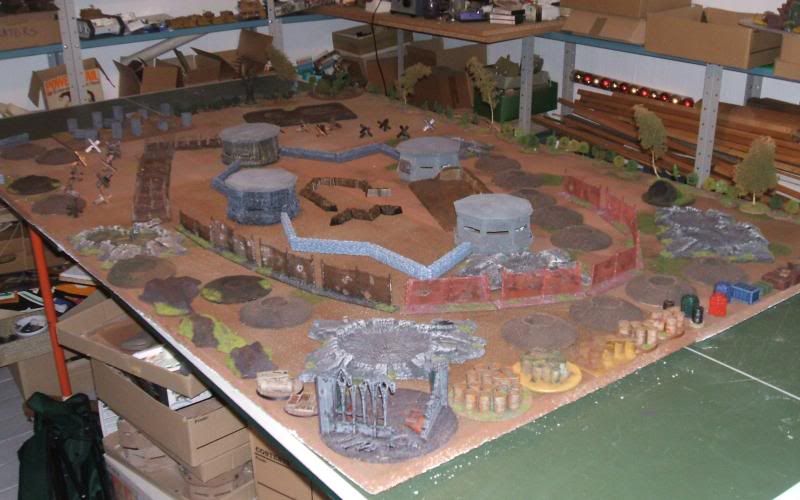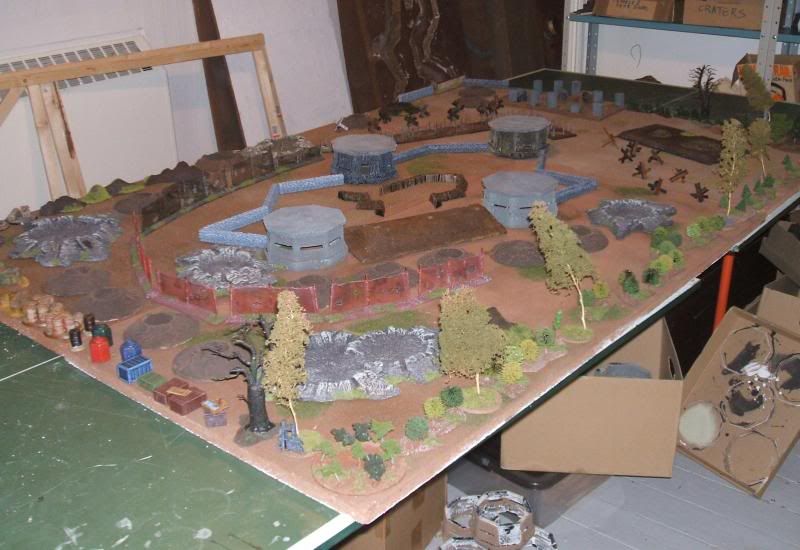 On the theme of terrain, I finally got round to gutting my old dead PC the other day. I decanted a few fans which should look good in some urban industrial setting. Space Marine scout (sans head) for scale.