As you will have surmised, real life interposed itself when I was trying to finish off the third Baneblade. However, I've got things a bit more under control these last few days, and now I present to you the third and final Baneblade of my IG force.
And here she is with her brethren.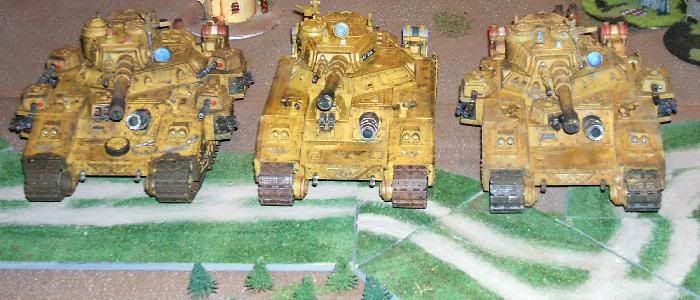 I've lately sold some model trains, and couldn't restrain myself. So keep your eyes open for the third Shadowsword coming this way soon!