Right, on the one hand I promised Colonelgoth a picture of as much of the army as is feasible. I also promised Michael some pictures of what my yellow vehicles look like once weathered. However, I had previously promised English Pillock (that's the third handle of yours I have to remember. I'm bound to use the wrong one soon) not to abuse my existing stash of photos by filling the blog with them. Irreconcilable, eh? Here, English Pillock, watch these videos and don't look at the pictures!
http://www.youtube.com/watch?v=dkO_G7_iFD4
http://www.youtube.com/watch?v=ljy50FTP2bU
Right, while he's distracted, let's move to the other elements. First is the army. This picture is a few months old, so is missing certain elements.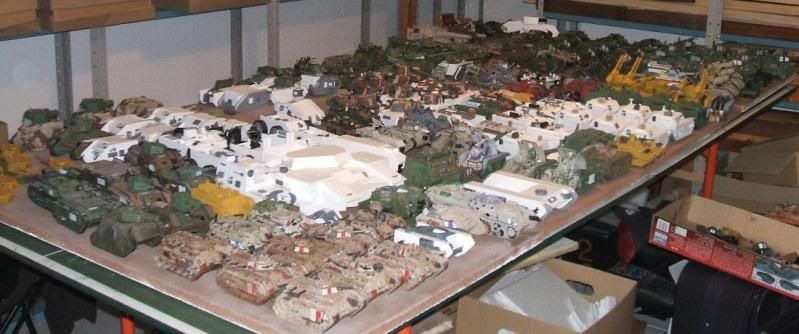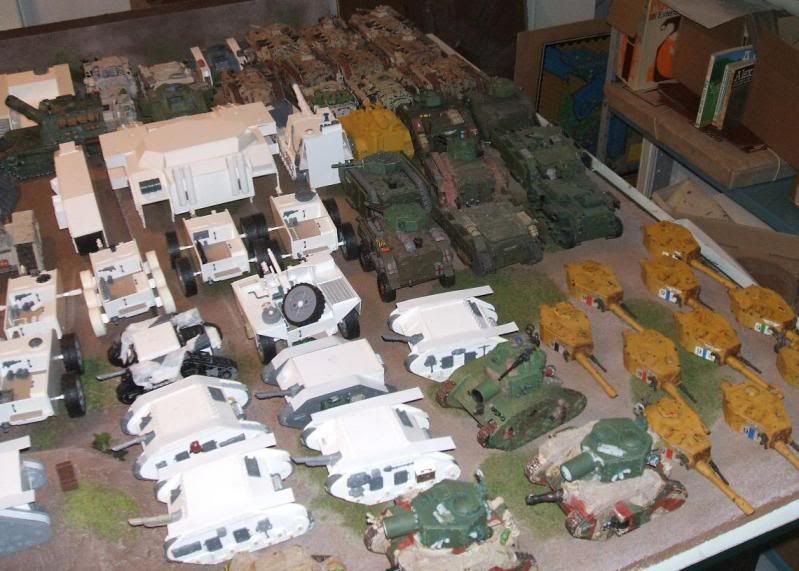 Latterly, this is what a fully weathered vehicle should resemble. As you can see, it's far from the pristine yellow original.