As well as the superheavy tank and Chimaera kits, I also picked up a Cadian Command box. So tonight I had a bit of a poke at them and some other figures who have been waiting around for years. Here are the results thus far. Please note that they are as yet incomplete.
A pair of melta-gunners and an officer.
A pair of plasma-gunners and a Commissar. The left plasma-gunner is a commingling of the shoulder slung lasgun with the plasma pistol in the box. The Commissar bears a Baneblade commander's silly big hat, the shoulder and cape of the sniper option from the Cadian box, and the mechanical left hand and powersword. I believe this is only my third Commissar. Aptly, I have three or four regiments, so I am being true to outdated fluff!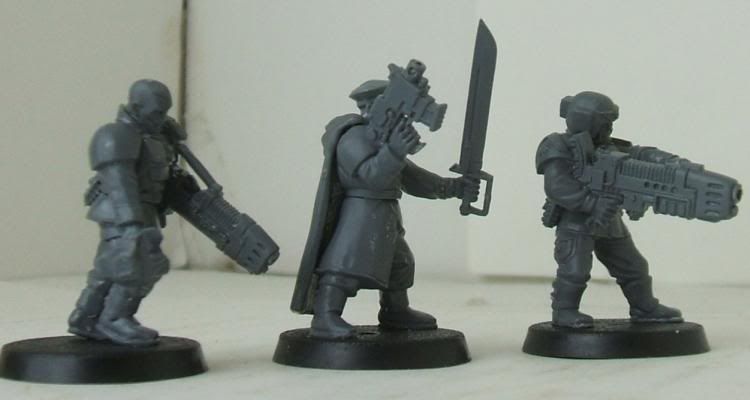 Some signifers (so much shorter than "standard bearer" that I shall adopt it henceforth) and a chap with a Heavy Flamer.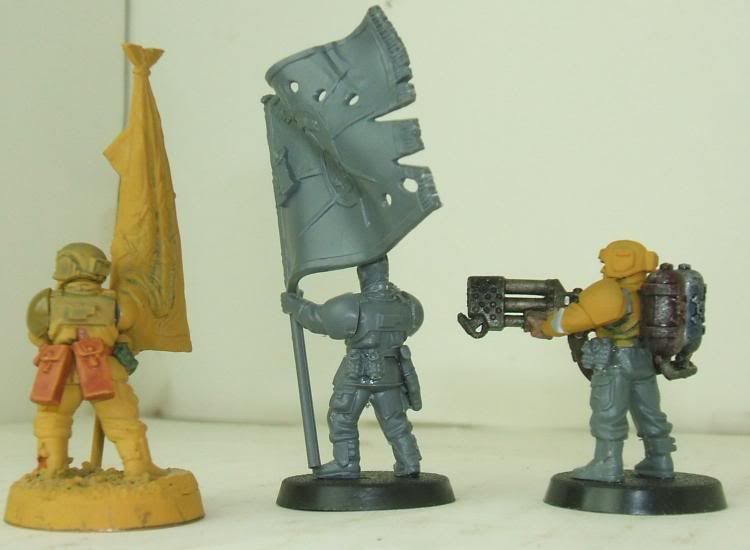 The final trio consists of a fellow who is left-handed, which is requiring a spot of conversion to the right-handed standard flamer., and a couple of chaps of whom at least one is to be a regular lasgunner. The final fellow's position is not set.