I've been doing lots and lots. First, here is good old Molly the Macharius Vanquisher.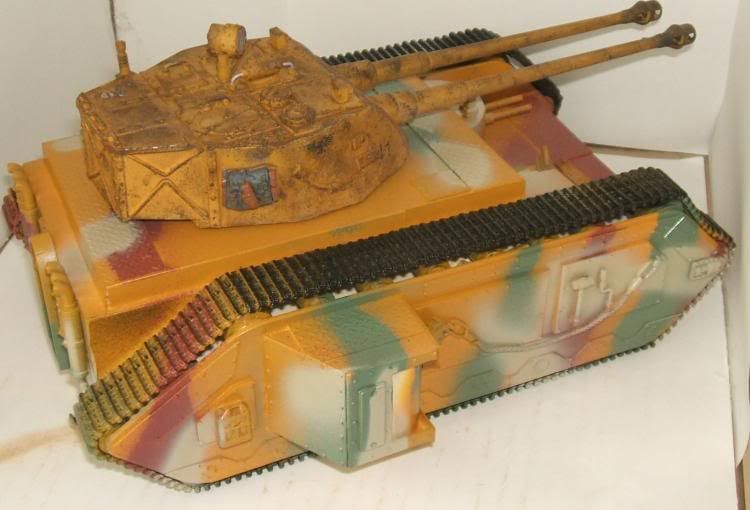 Then Cedric the Stormsword.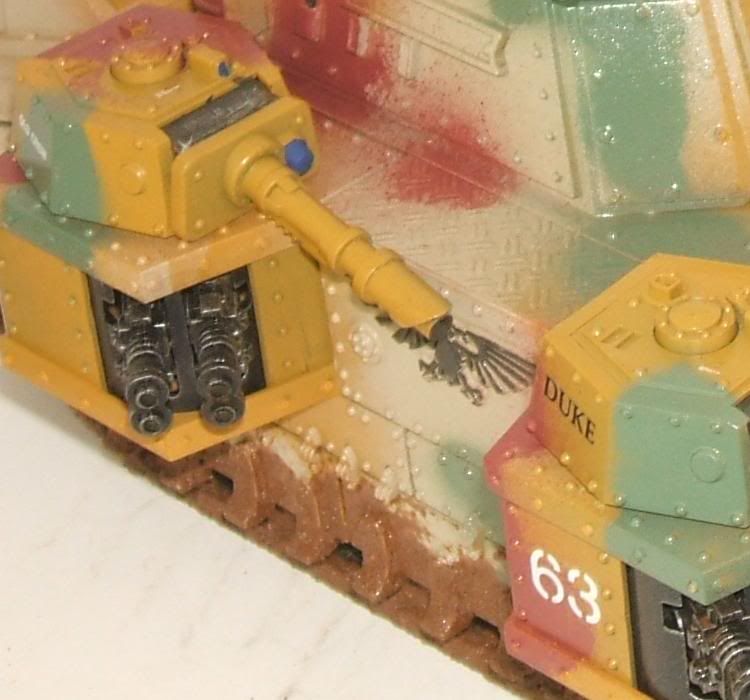 This will be a missile silo.
This is the building I made out of the drain connector and some bits and bobs. The base is a bit of spare shelving from a CD storage doodah.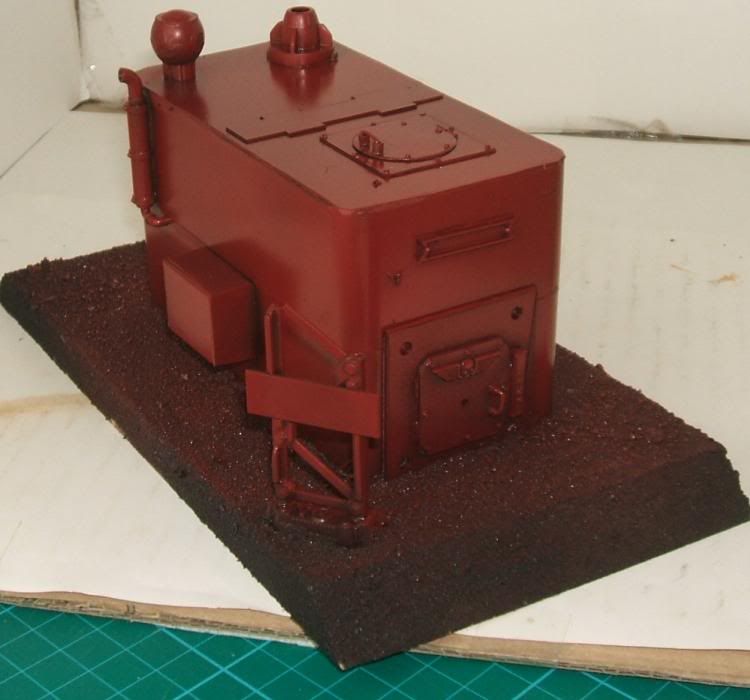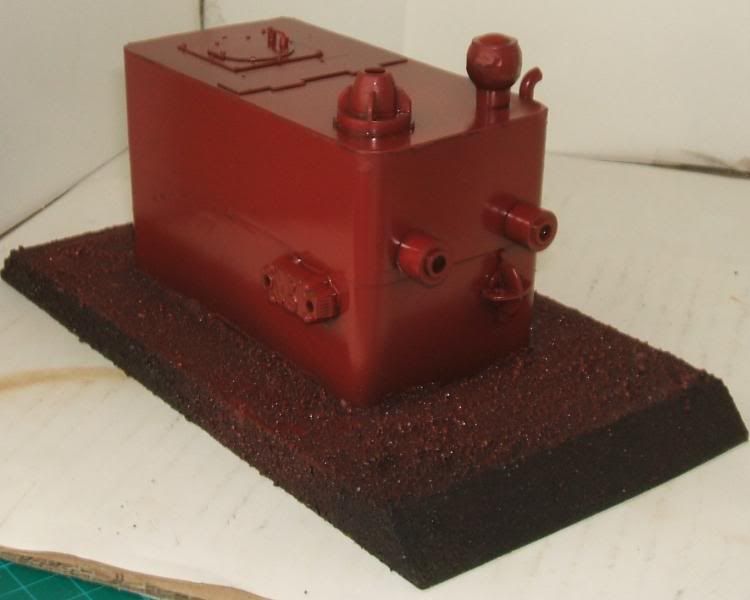 Tents!
Trees!
The Lascannon teams covered in camo betting made from bandage material dipped in a mixture of brown paint, PVA glue and water.
A storage container made from an old cocoa tin, I think.
Objective markers.

This storage tank is made from an old aerosol. One shouldn't really make terrain out of things that might explode, but it has yet to do so, despite sitting around for maybe eight years.
Storage tanks made from the plastic lids of spraypaint tins.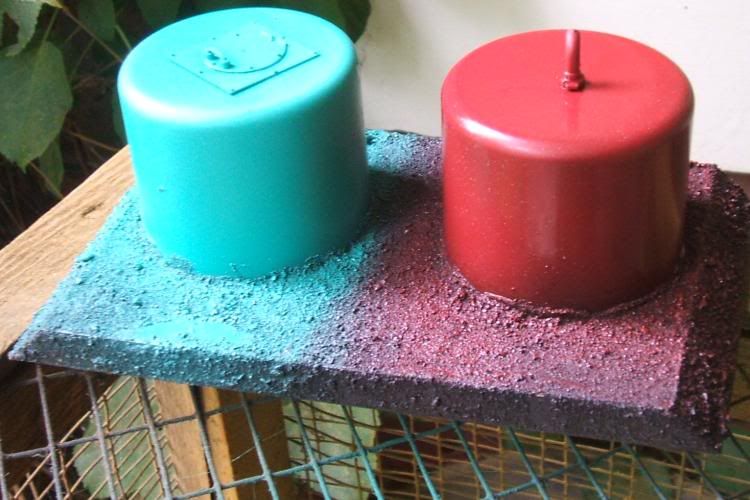 These buildings have been varnished after this picture was taken.
Back to the Lascannon teams again. They've had some spots of various colours added, then a drybrush of some creamy colour.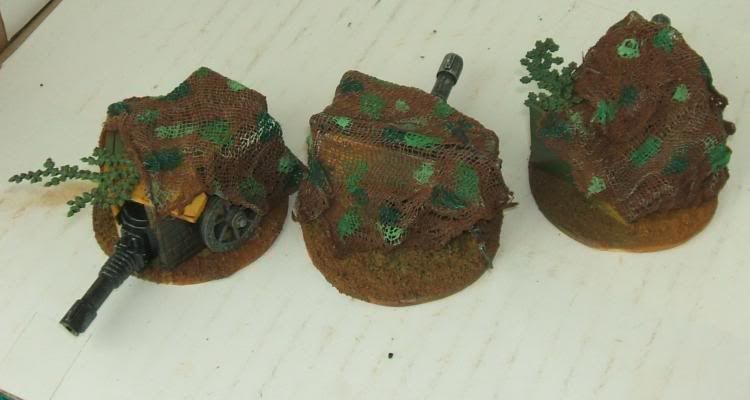 A nice wee copse around a rocky outcropping.