As an introductory aside, you know that pain you get when you have appendicitis? That pain you ignore because it's precisely like every instance of indigestion or wind you've ever had? I'm having that now, and have been for about an hour. Since I have no appendix, I shall proceed on the assumption that appendicitis ain't to blame this time. ;-) Anyway!
I think I have previously mentioned my dislike of the shrines on the back of Baneblades &c, so I cut this one off and covered the missing details with plasticard. After this picture I covered the problem areas at the bottom as well.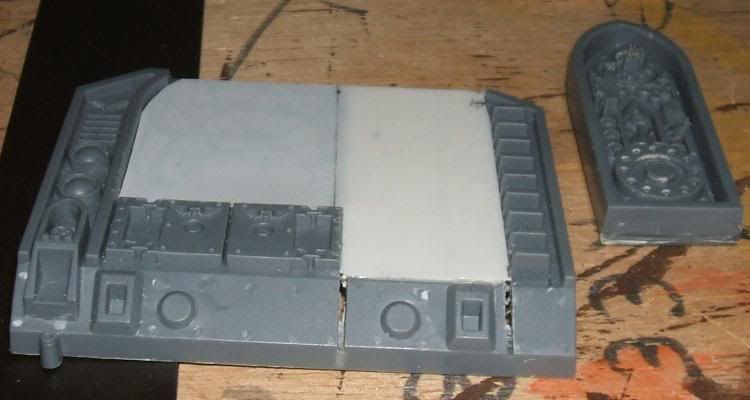 Here are some pictures of Stretch. The doze blade has yet to be attached.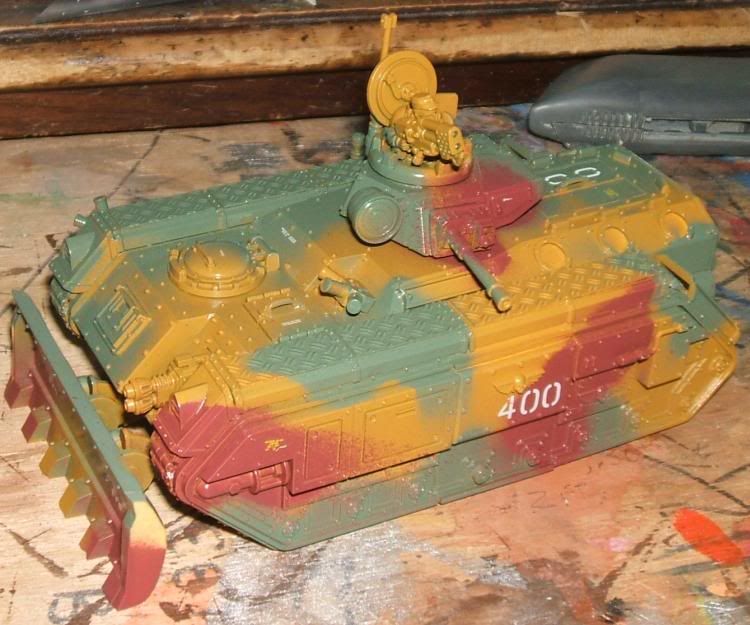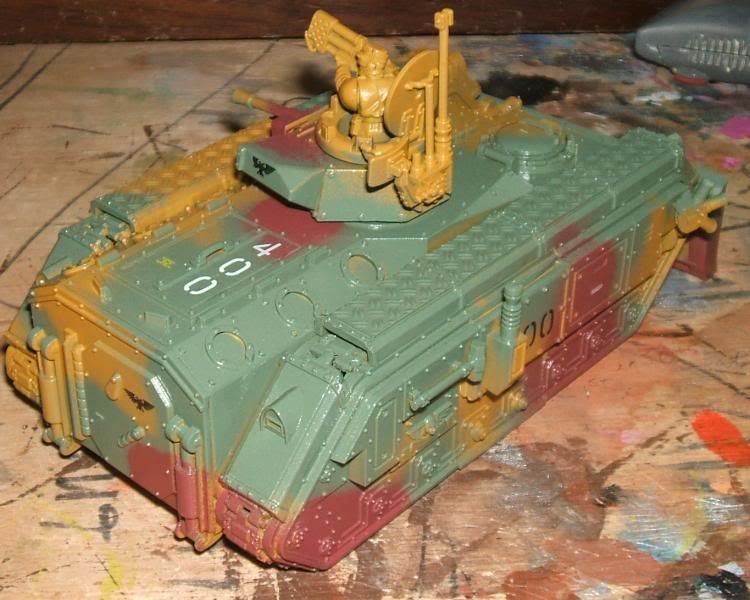 Here is the turret of the Hellhammer.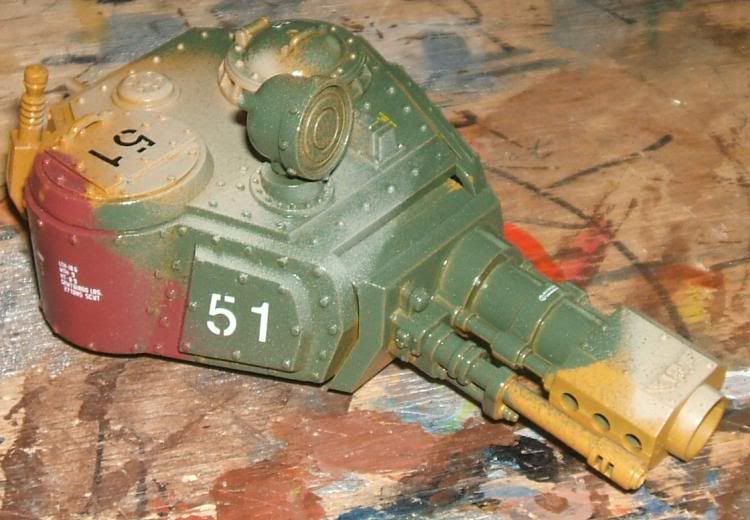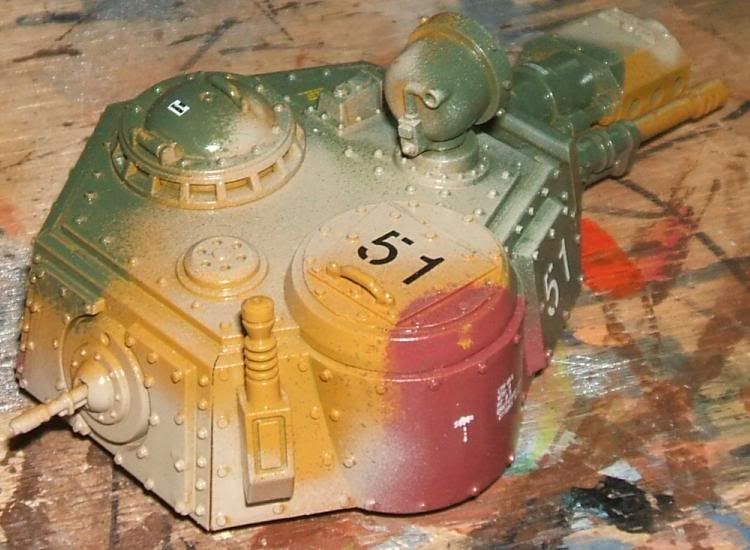 Here is some terrain I am working on. A hill and a rampart thing. I'm sorry. My descriptive capacity plummets when I'm in pain. Ow.