Or ATIP, one might say! ;-) I've been working on lots of bits and pieces over the last few days. First off is a selection of tents, inspired by the awesome work of Digits and Old Guard over at the Ammobunker. Go see.
It's fantastic
.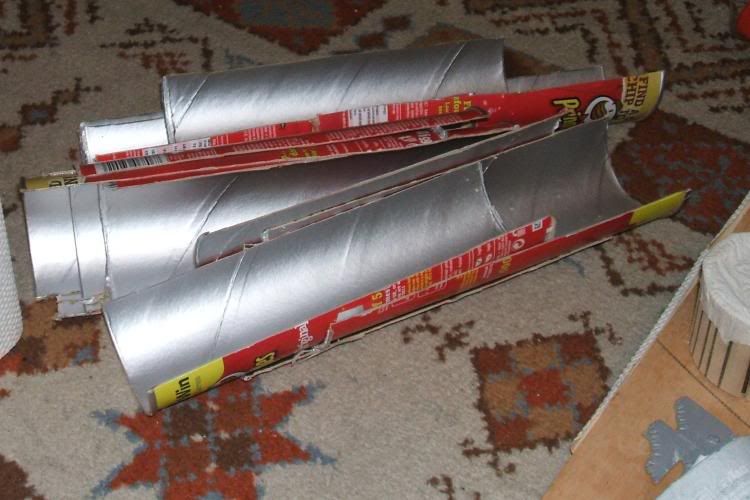 The other night I grabbed a few armsful of stuff -
- wallpaper, boxes, Pringles tubes, wood, polystyrene, &c, &c, and set to. I don't seem to be able to kick my brain into gear at the minute, so I'm keeping my hands busy until I wake up from this intellectual torpor. Right, so I hot-glued some matchsticks to bases. As I say, not much sand left here, so I've only done one base and a standard who'd missed being done some time in the distant past.
Until I've finished my ridiculously steep hill, I fancied I needed some buildings behind which one could park a Leman Russ or similar and not get shot. A smallish box'll hide one, but it's a bit flimsy, and I am running low on bits and bobs with which to texture it. What to do? Left-over wallpaper from making some roads for gaming. Eureka!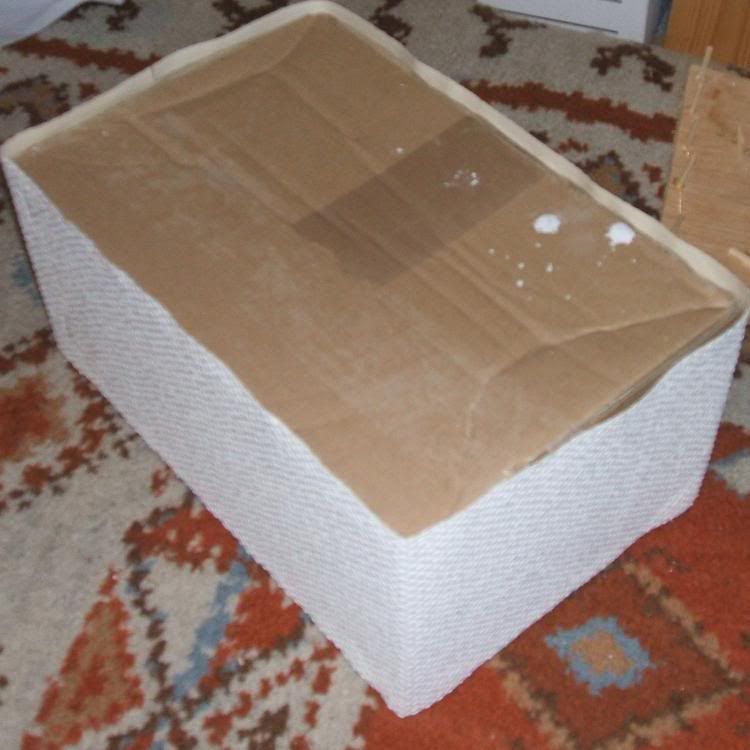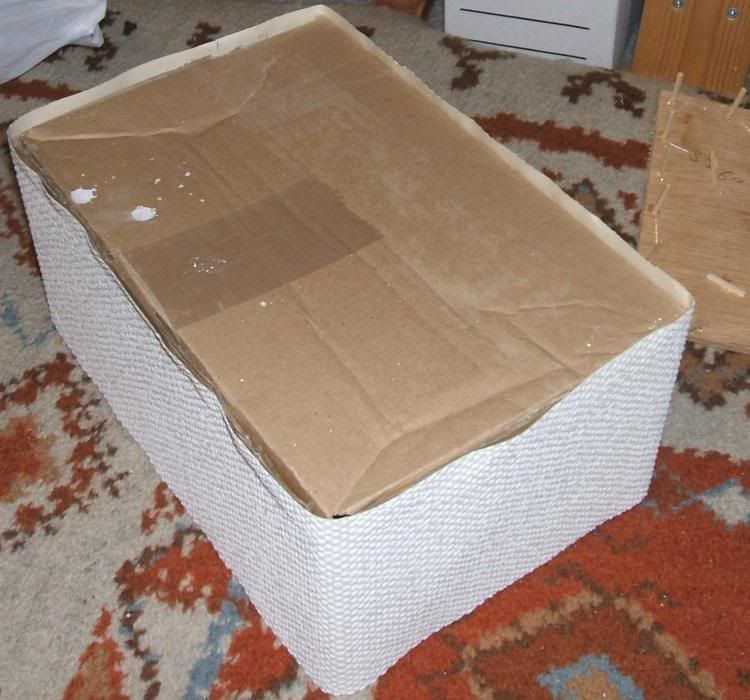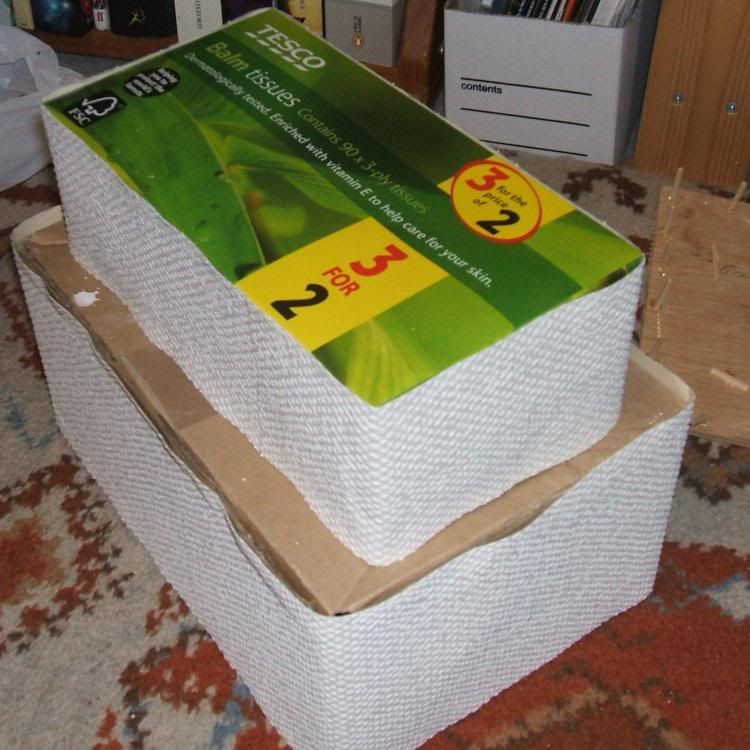 The diabolical foot partly pictured in that last belongs to yours truly. I assure you I haven't been lopping off strangers' feet to pose them in camera. I'm not dying of a wasting disease that turns me white, either. But I did start painting another bathroom today. I fully intend not to spend six months on this one! Same Bat-time, same Bat-channel, people.