Sorry I've been tardy with scenery lately. I have been a little distracted, but am now back on track! A pair of buildings knocked up from plasticard and assorted bits and pieces first. They will do duty as storage buildings, sleeping quarters or what-have-you.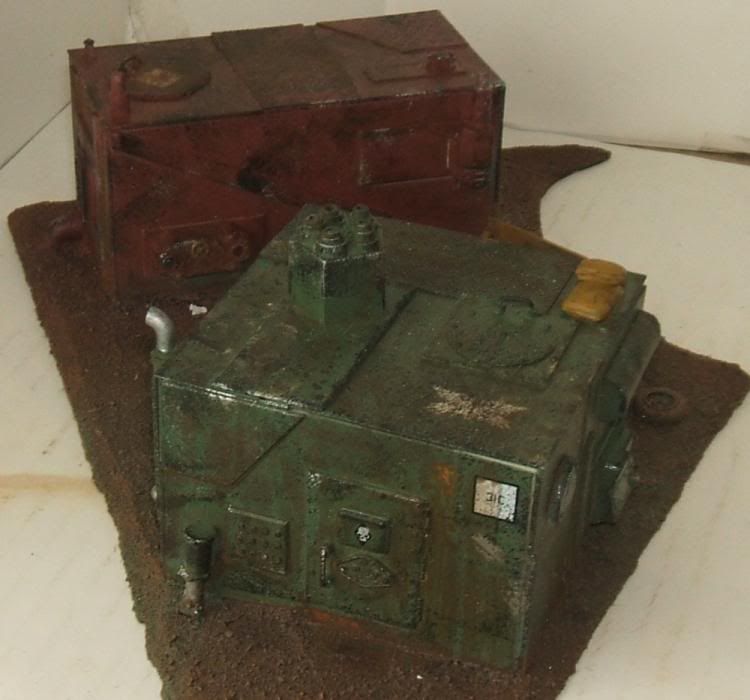 Next the old yet-to-explode can of deodorant or spraypaint or something else. I bought a can of a colour called Cool Jade and for the longest time couldn't think what to do with it. I recently decided it would be great for industrial scenery, so it turns up on this piece and later on another storage tank. The hints of rust here are from the Foundation orange paint, which was heavily diluted with water.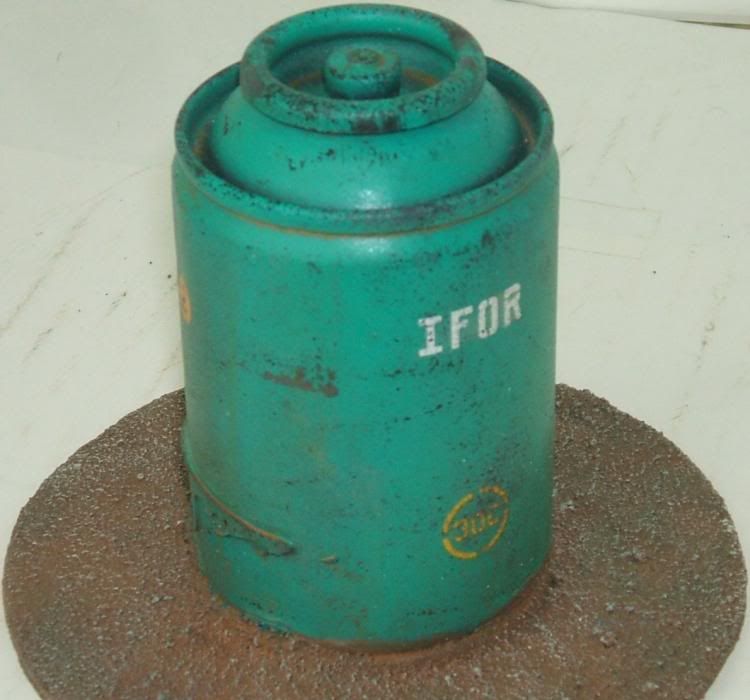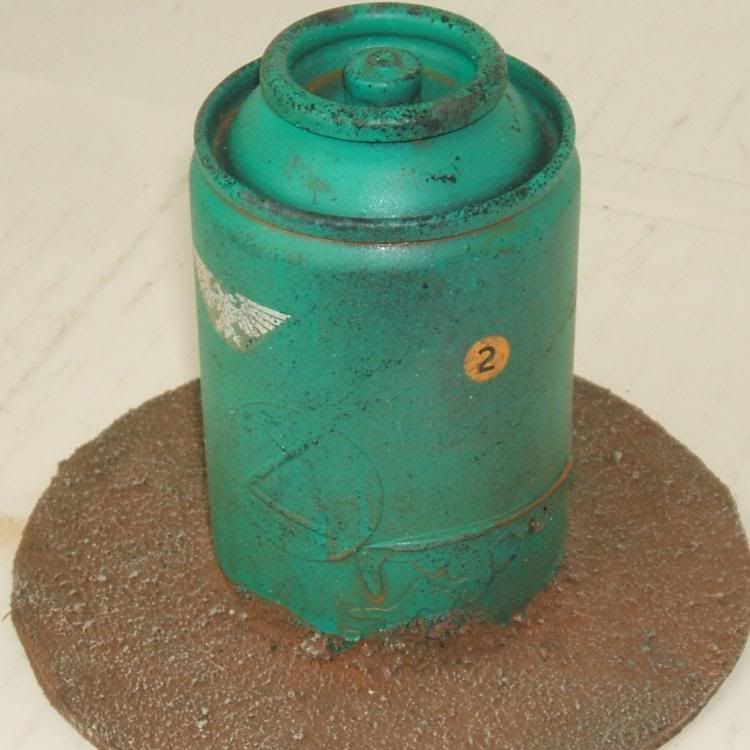 This is an old cocoa tin, I think, inverted, and decorated with some bits and pieces. I think an IG radio has been cut down to provide the base of the mechanism to which the wheel is attached. The ladder might be from Subbuteo. I recall it being of that particularly noticeable green plastic.
This is the piece made up from the guttering connector. You may notice the signpost's gone walkies. This is the peril of leaving it to dry somewhere where squirrels scamper and pigeons launch. One or the other has doubtless knocked it off, and the signpost has shot off somewhere underfoot.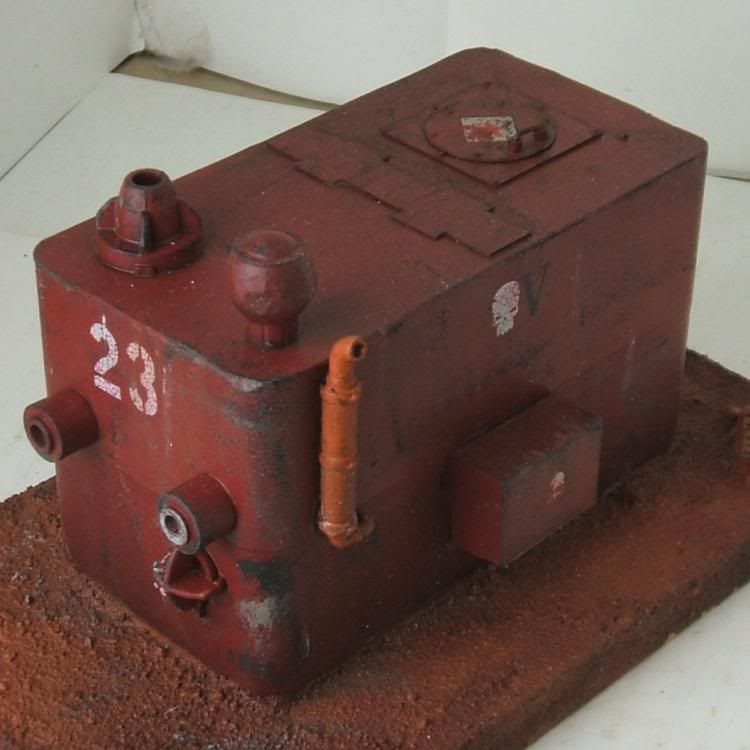 A couple of storage tanks again. The green is the Cool Jade aforementioned. While I have only used it industrially, there's a chap out there with some beautiful Valkyries in a very similar colour. I forget where, I'm afraid. I shall make more notes as I wander through the internet garden. There was also a very pretty Centaur and Thudd Gun which won a competition somewhere. Again, it's in a blog I looked at recently, but my brain is unwilling to yield the information to my caresses.