Er, barricade. Another piece of scenery that's been on the to-do list for a while is at last completed and has ascended into the aether. Er, attic. It's about 12" long.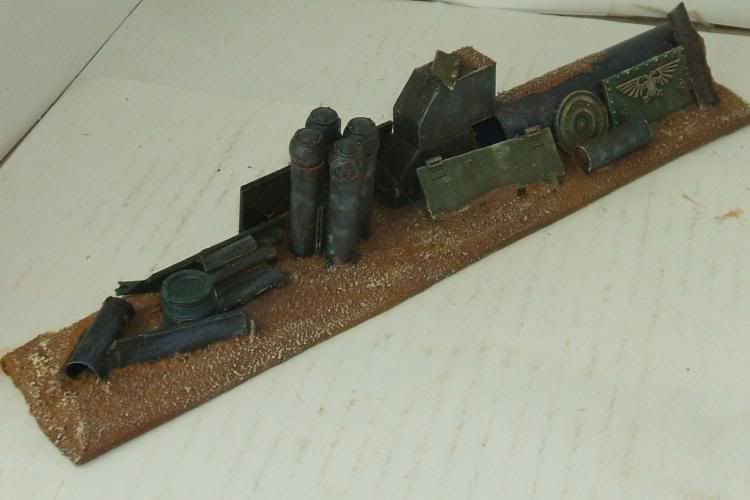 Ingredients: Plasticard rods, plumbing supplies, spare wheel from a 1/35 Tiger, a wee barrel that came with the Perry's ACW farmhouse kit, a spare flank armour slab off a Baneblade, some textured plasticard and a base, sand, glue, paint and varnish.
I was reading a post over at FTW (www.fromthewarp.blogspot.com) the other day on making one's blog stand out. It asked pertinent questions: do you love the fluff? No. 40K fluff isn't my thing. Are you great at painting? Despite the kindnesses of friends, no. How about making your own models and scenery? Yes, I guess. So I may reorient somewhat in that direction. What do you think, my loyal thirteen disciples? Aside from that thirteen is an ominous number and that I'm really telegraphing that by using the word disciples! Would you like scenery tutorials? Or are you here mainly for the scrambled dream eggs I produce now and then?