Shell-blasted woods: just a few twigs from the garden and some bases. I've more twigs left over, but I've misplaced the several CDs I was hoarding, so, er, bit of an impasse there. Right, so let's recap. The hill remains as before.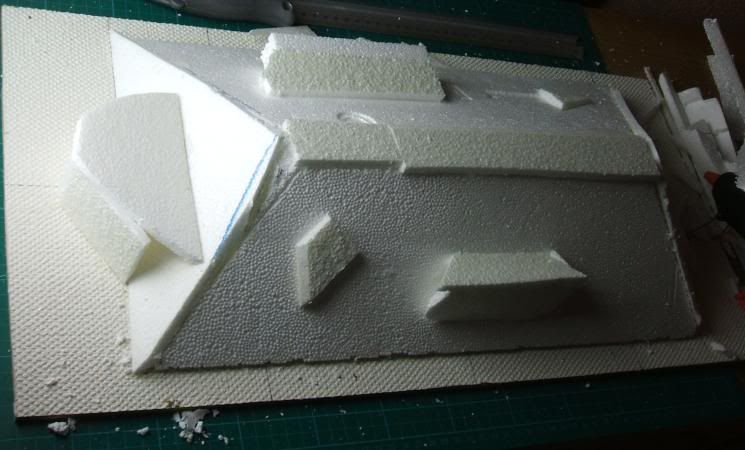 New to the tale are the aforementioned trees. Hat tip to
Roundwood's World
, which has far lovelier trees, which inspired my own. I hope to do a bit more justice to the originals!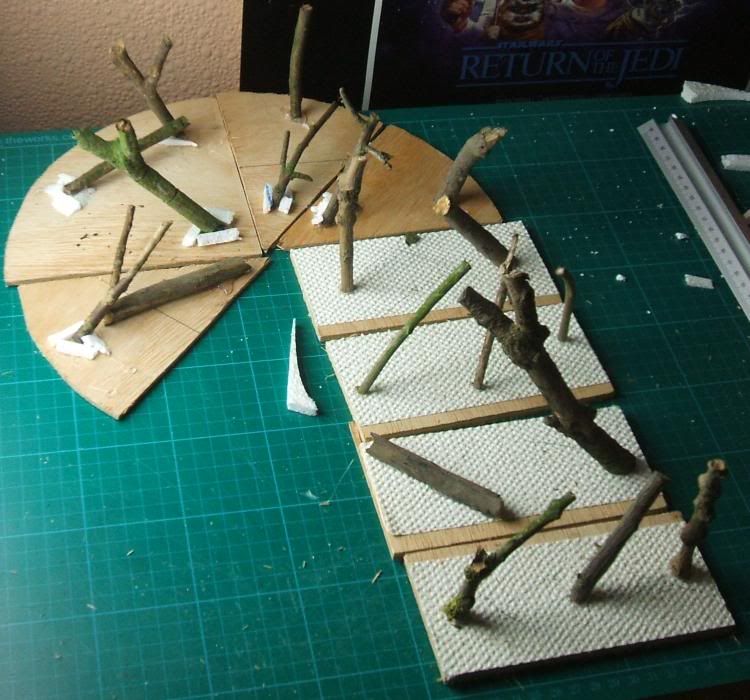 I've a few extra bits of wood, which are probably going to mount some barbed wire. Everybody loves barbed wire. Well, sheep don't. OK, perhaps soldiers are not always keen on it. Well, at least if I stick some barbed wire on there then, er, tanks will have a function in games, constantly crushing the stuff! I have about 39" (by 3" deep) of barbed wire bases so far, mostly in 3" by 3" sections (the measurements chosen to fit The Mud and the Blood ruleset from TFL, if memory serves.
Last of all, a trio of building shots. This will mark my first experiment with using corrugated card to replicate corrugated metal. We'll see how it goes. The latter building is coming along a bit now. I blocked off a few gaps with mesh and plasticard the other night.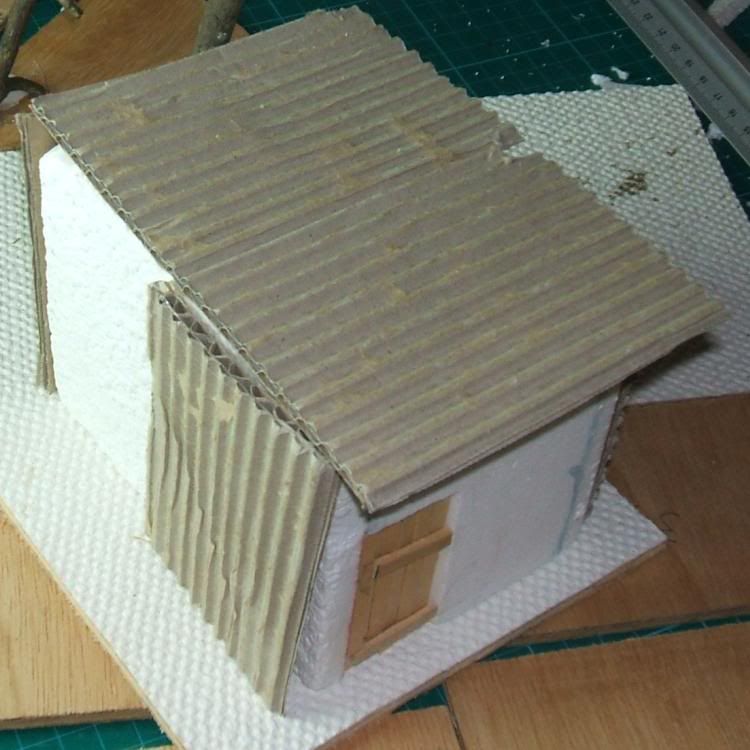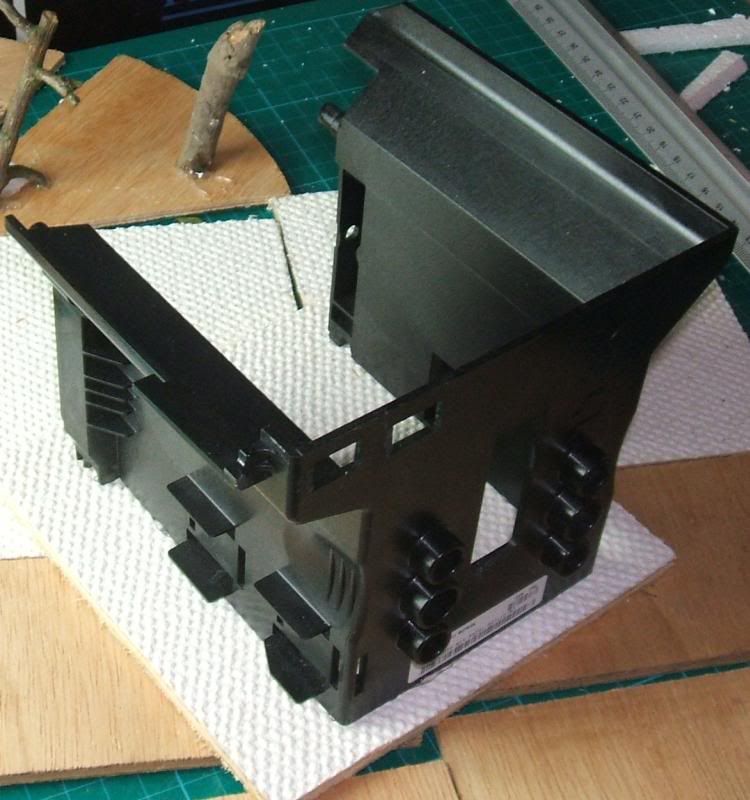 I hope to get something done and photographed by tomorrow. I got up today and worked on getting all the gloss painting done in the bathroom. It can't have taken two hours, but I have been wandering about zombie-like since then. I've forced some sugar in me, hoping it'd mitigate the fact that I am transparently growing old (who needs a nap after painting a bathroom?), and from my use of the word "mitigate" it's clearly not been a total waste of empty carbohydrates. I may fall into bed shortly, but I feel it'd be bizarre to collapse against the pillow having only been awake for ten hours. Yes, about two in the afternoon was when I woke up. The joys of the weekend, eh? Au revoir, dear reader!