Despite lamenting my sorry thousand-film fate, I have managed to get a little painting done. I worked a bit on these two chaps and some other models the other night while watching
The Good Thief
, a Nick Nolte film which tells you all you need to know in the title, really. His voice in the film is delightful, but probably consumed France's annual supply of gravel. There's a robbery, a pretty young thing, plots and double-crosses, the loveable old thief. Certainly worth a bit of your time.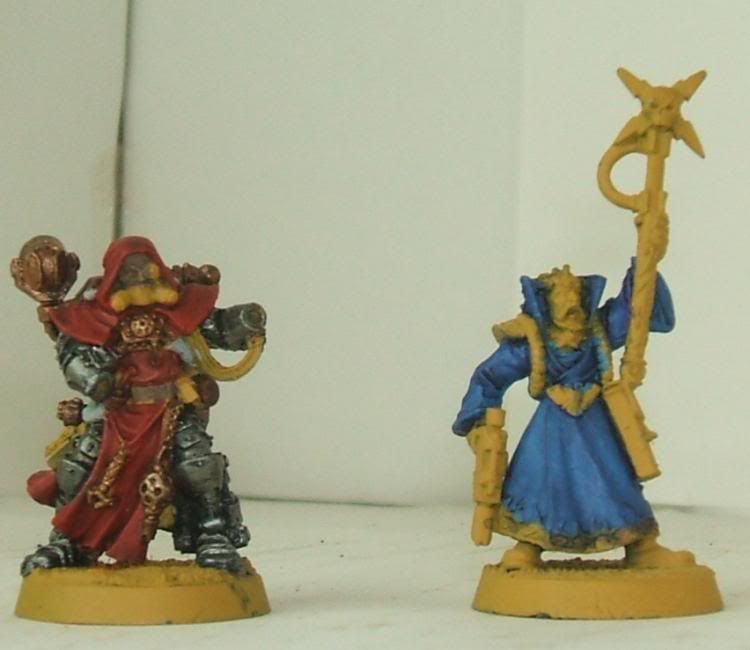 Right, tonight I'm going to have a stab at finishing off some more Cadians, probably while distracting myself with the comedy
Tough Guys
. Seriously, has anyone heard of this film? We have a vast volume of these things here. Toodle-oo!